Move a transaction to a different account by selecting the transaction(s) and using the "Move Transaction..." in the Transactions menu. You can also go to the main Transactions section that displays all transactions from all accounts and simply edit the transaction to have the proper account.
Move transactions:
Select the transaction(s) you want to move to a different account.
Select "Move Transaction..." from the Transactions menu.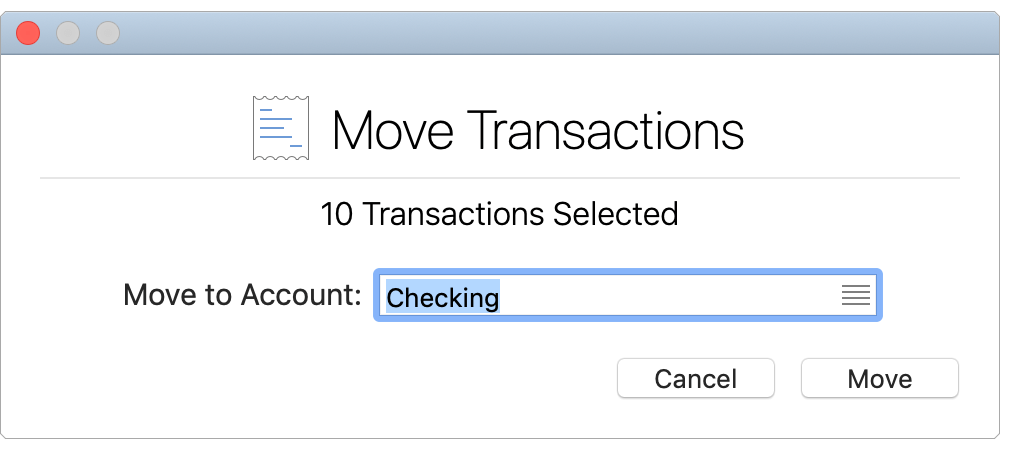 Choose the account to move the transaction(s) into as appropriate.
Select "Move" to move the selected transaction(s).

Note: If you move an investment specific transaction to a non-investment account then the investment specific details will be lost for the transaction.