Convert your older SEE Finance for macOS files to SEE Finance 2 for macOS. SEE Finance 2 is a completely new program and that includes an all new file structure. You will need to convert your older SEE Finance for macOS file(s) to the new file structure in order to use them with SEE Finance 2 for macOS and iOS. The conversion process will setup a new file for you to use with SEE Finance 2 for macOS and iOS.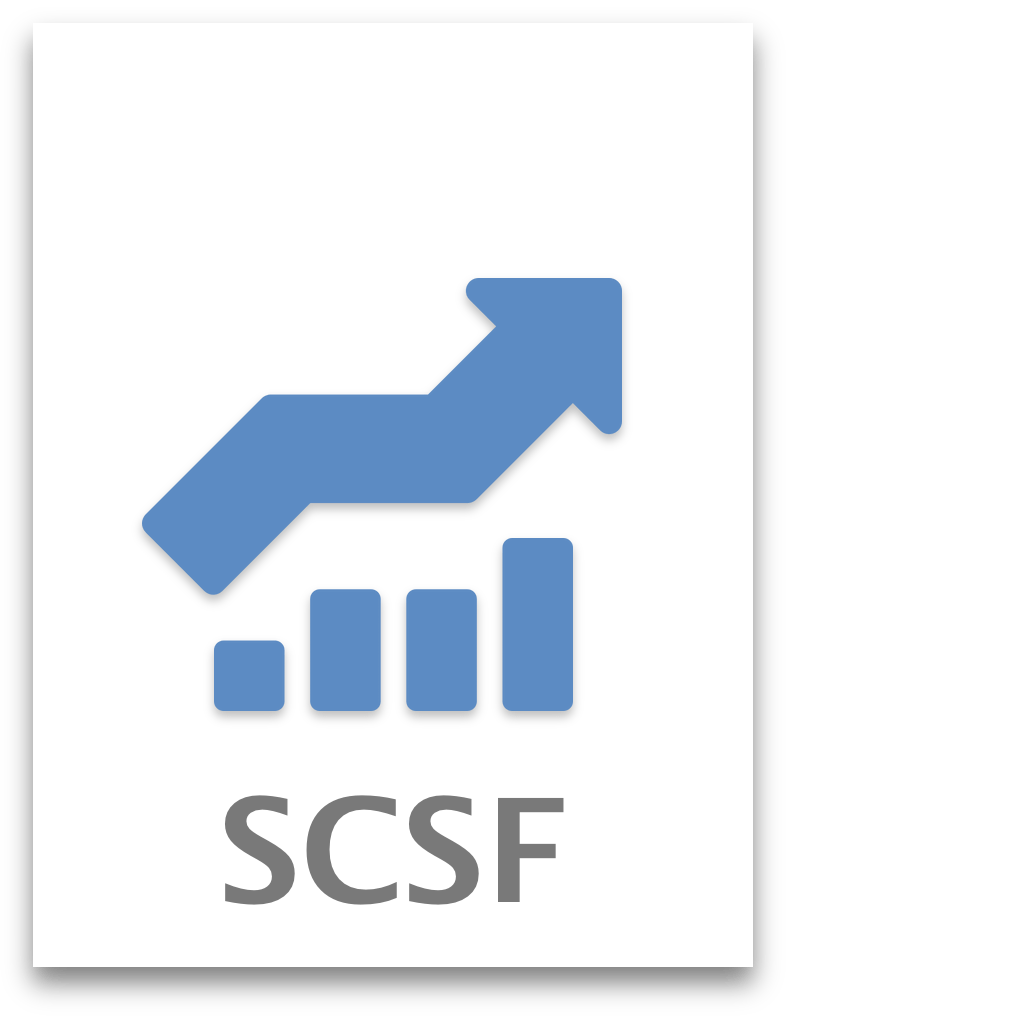 Note: Files for SEE Finance 2 cannot be used in older versions of SEE Finance.
Select to open your older file
With the program open, if you are being shown the "Welcome to SEE Finance" window with an option to "Get Started" then select to "Get Started" and then choose to "Open other SEE Finance file". Otherwise, you can select "Open" from the program's File menu to select to open your older file. You can select to open any older SEE Finance file saved with version 0.9.14.6 or later.

Note: Files are stored in a location chosen by the user. All versions of the program have been document based, similar to text editing and spreadsheet programs, which means the program stores your data in the document data file(s) that you setup and use in the program. On macOS, data files are always stored separately from the program itself. Most people only have one SEE Finance file and the program restores the last used file when you open it. So it is easy to either not realize the program is document based or forget about it. You can perform searches in Finder to locate your SEE Finance data file(s). Open a Finder window and search for ".scsf", without the quotes, which is the file extension for the program's files. Select the "Kinds" option of "SEE Finance Document" for the search. Then select the "This Mac" search option to locate all of the SEE Finance files stored on your Mac.
Convert your older file
If the SEE Finance file you selected was saved with version 0.9.14.6 up through version 1.X then you will be prompted to convert the file. Select to "Convert" the file.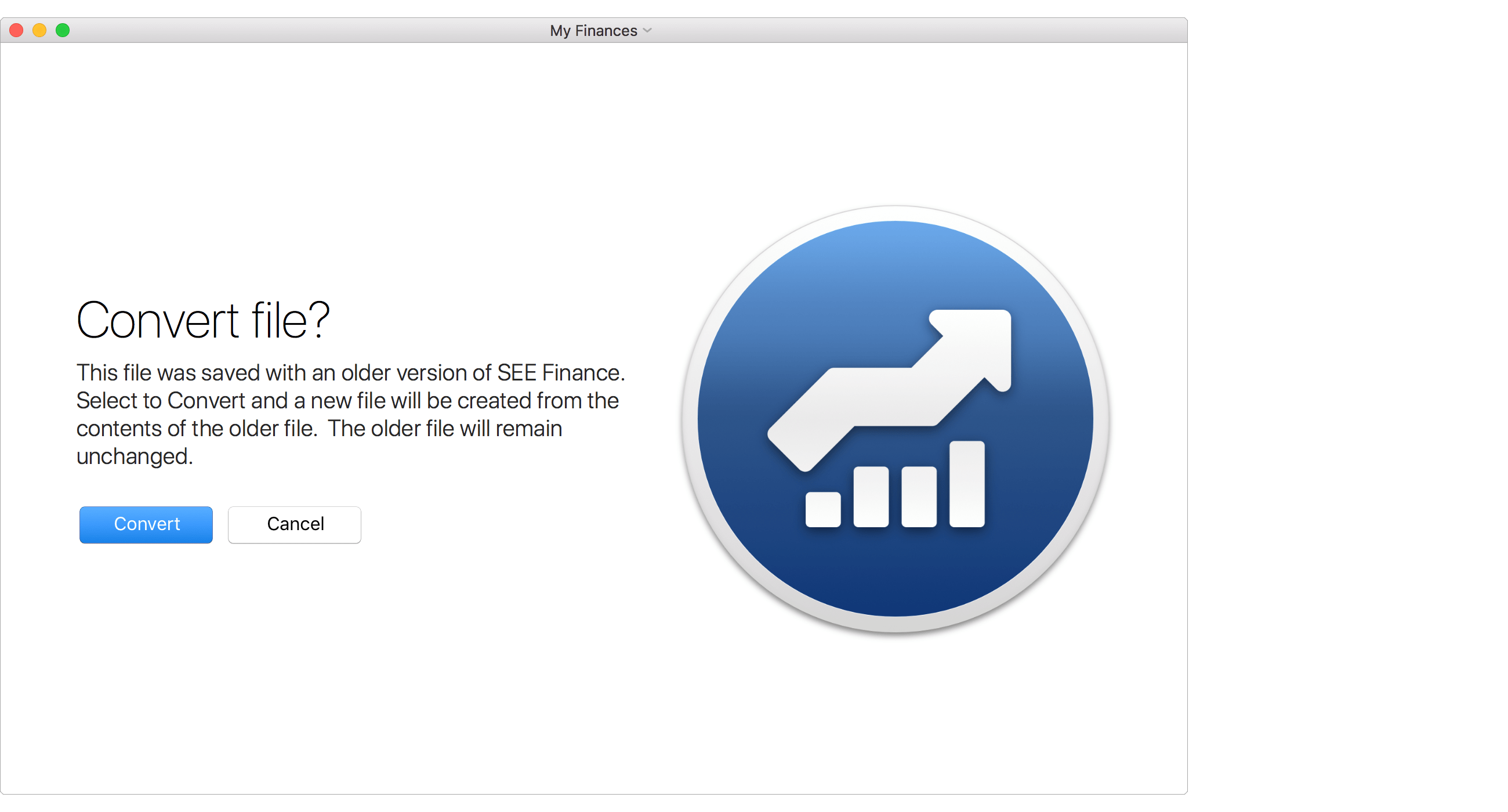 Summary
Once the file conversion is complete, you can click "Finished" to complete setting up your new file for SEE Finance 2. Afterwards, you will be prompted to save your file to the location of your choice. Selecting to save the file to the "SEE Finance" folder within your "iCloud Drive" folder is the recommended location if you'd like to sync your file to all of your Mac and iOS devices. Within the macOS program, the "SEE Finance" folder within your "iCloud Drive" folder will sometimes be listed as the "SEE Finance - iCloud" option. As long as you don't save your new file with the same name and location as your older file, your older file will remain untouched and in its place. We recommend that you keep your older file for backup purposes.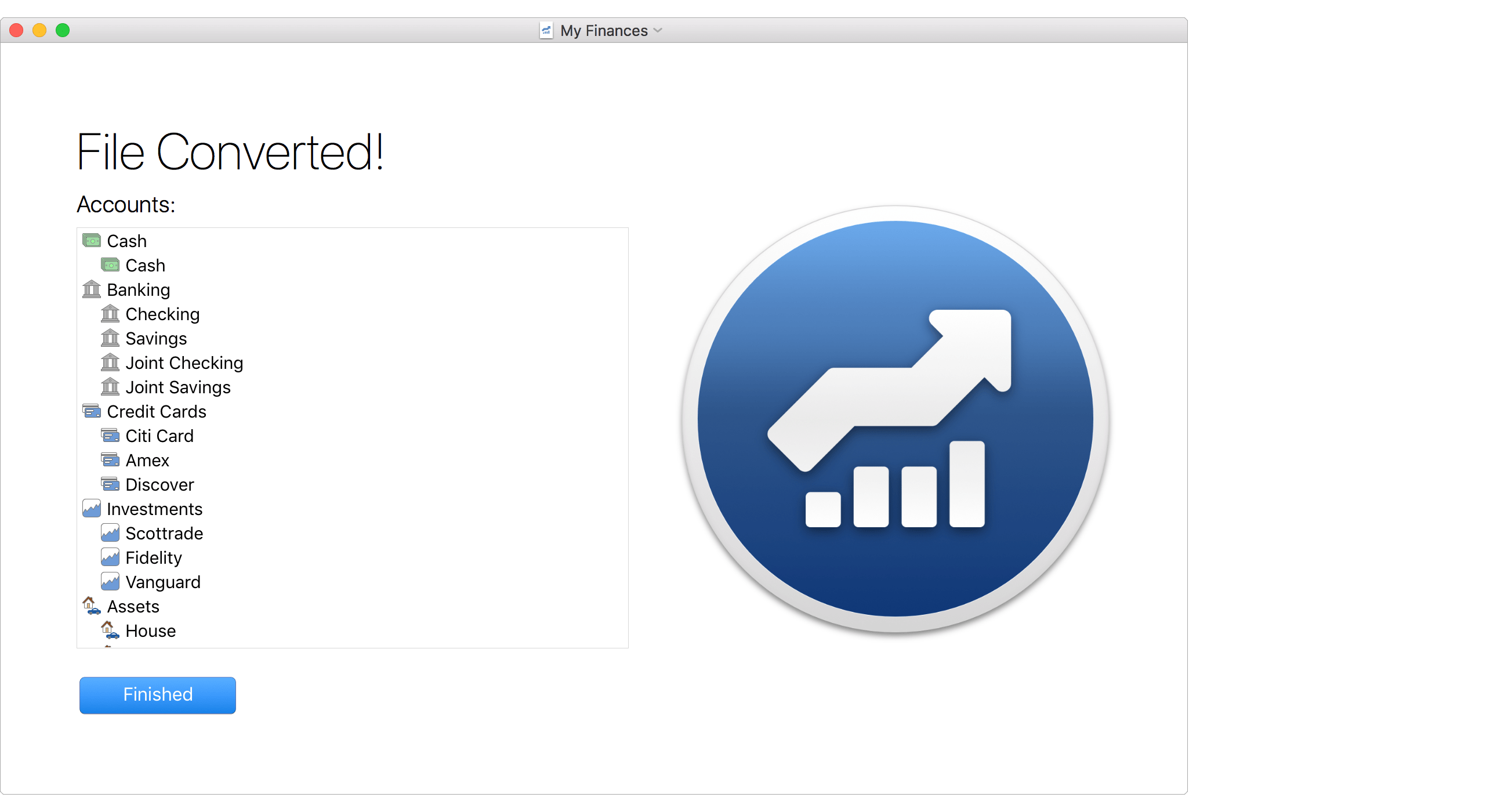 Begin using SEE Finance
2
With SEE Finance 2 being an entirely new program, you will need to perform some additional setup depending on which features you use in the program. Not everything will transfer from the older program. Essentially only your accounts, transactions, payees, categories, scheduled transactions, securities and attachments will transfer to the new version. Items such as download connections, reports and budgets will need to be re-created in the new program. You will also need to adjust the optional table columns and program preferences as desired. Browse the help topics to learn more about the layout and features of the new program. Be sure to check out the Tips & Tricks page and review the keyboard shortcuts as some have changed.
Notable New Features Available in SEE Finance
2

:
Inline transaction entry.
Automatic creation and updating of transfer transactions.
Tags for transactions.
Calendar view for transactions.
A "Transactions" section for viewing all transactions.
Improved Investment transaction entry and tracking.
New reporting capabilities.
Improved budgeting.
Redesigned scheduled transactions along with a new "Pending" transactions option.
Many other items that make the program much more intuitive and easier to use.
Plus One More Thing...
The all new SEE Finance

2

for iOS that syncs along with SEE Finance

2

for macOS.