Search transactions:
The search field is hidden underneath the top of the transactions list. Pull the list of transactions all the way down to show the search field.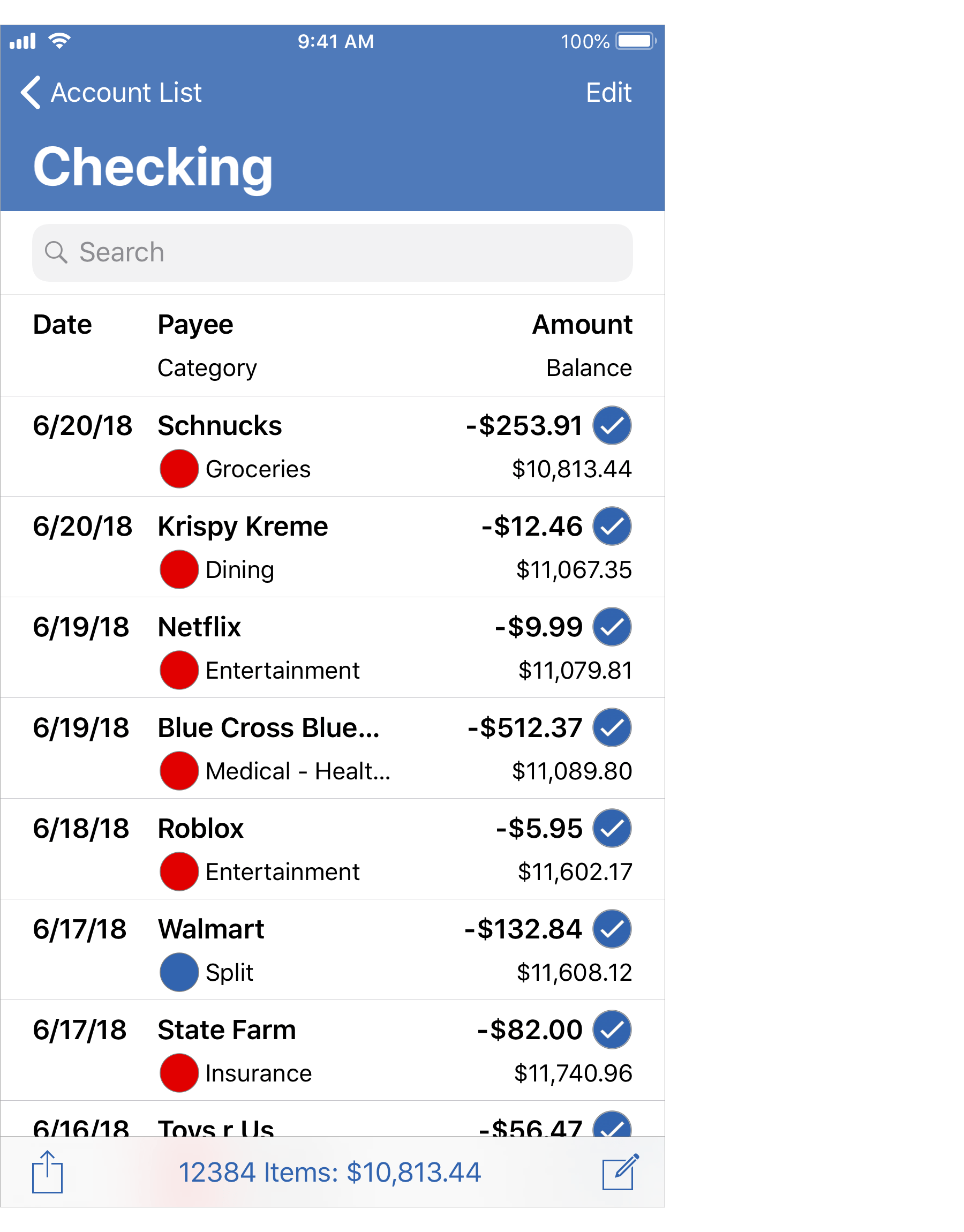 Tap the search field and type to search.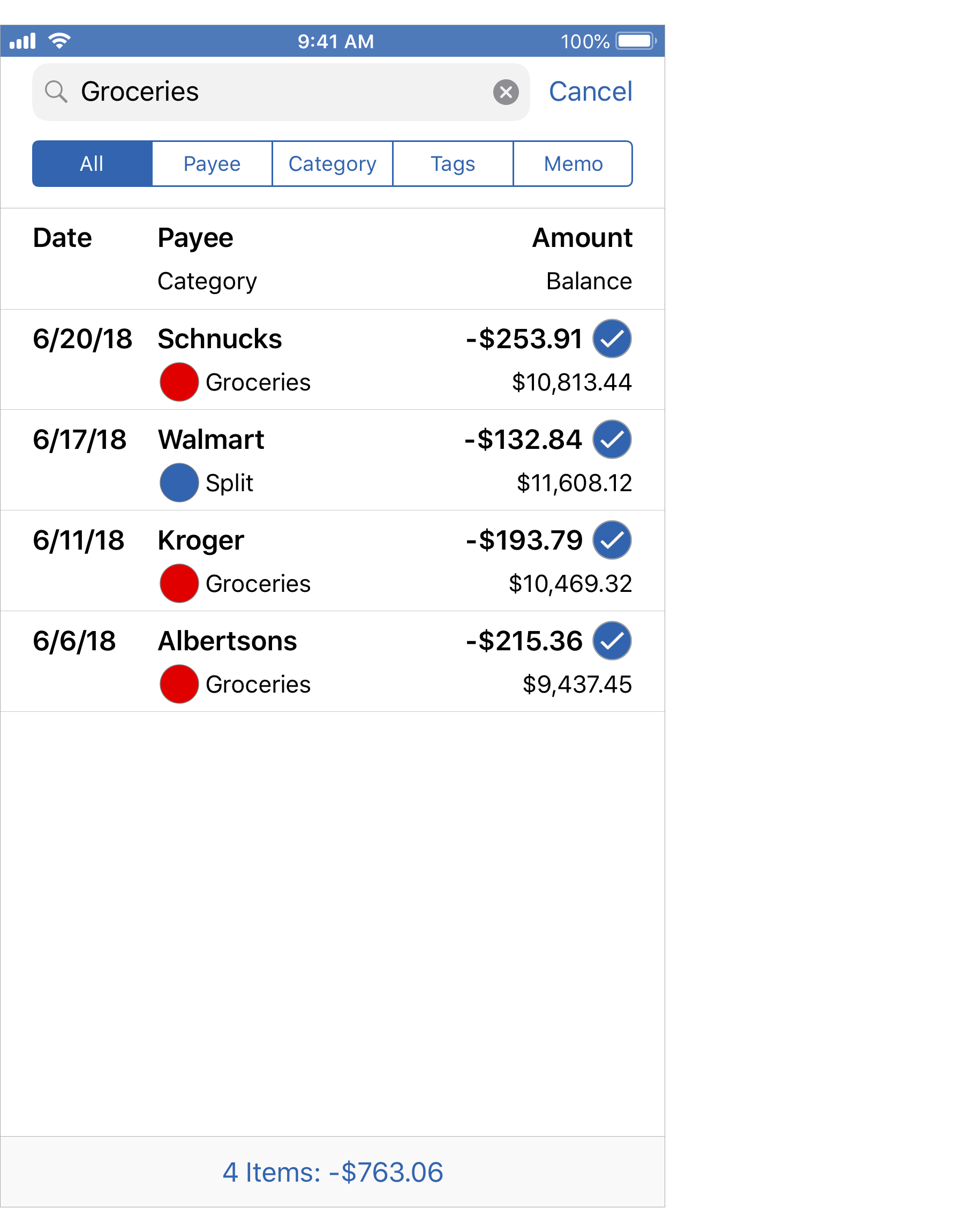 Tap on the different search parameter options to adjust the search.
End the search by tapping "Cancel".

Tip: During searches the transaction info listed at the bottom will change to display the search info such as "4 Items: -$123.45".

Tip: Amount searches can be done using partial amounts such as searching for "150" which will return any transactions with amounts between 150.00 and 150.99 plus any transactions with amounts between -150.00 and -150.99.